It's my namesake holiday today, and while Valentine's Day may not be a big event at your office, we do like to celebrate here. Pass those chocolates, please! I also like to take some time each Valentine's Day to share a few thoughts with managers about how they can learn by comparing employment relationships to dating and marriage – and even divorce.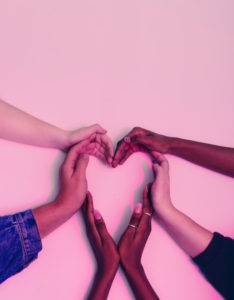 When all goes well, there are fun times, talk of future plans and celebrations. But this holiday is a really crappy time for someone in the middle of a breakup. Unfortunately for some companies, there seems to be an endless cycle of these messy splits. When you experience new hires repeatedly bailing out or getting fired, it's time to take a cold, objective look at your recruiting game.
But first, take some time to get the anger, frustration or urge to throw in the towel out of your system. It's a natural reaction, but not every future employee will behave as badly as Fired Fred, and you can't give up on hiring for the rest of your life!
Acknowledge that when you make a bad hire, see things go off track, watch the perfect hire quit or have to fire someone who wasn't what she seemed, there is a sort of traumatic stress you need to recognize and deal with. As a hiring manager, you invested a lot in the courtship and the relationship. Invest in a better outcome next time by taking a strategic step back to assess the situation.
Workplace Recruiting Therapy
I recommend a little workplace recruiting therapy to start. An HR consultant can help your team work through the process to make sure you are making objective decisions and not just taking the rebound approach to recruiting.
Here are a few questions to consider:
Was this employee really the best fit for your company? How did the relationship work after the first 90 days? Read more about this key period in my earlier blog: The honeymoon is over. That can be good.
Did assumptions get in the way of a good hire? For example, were you unduly swayed by a resume listing experience at a favored company or university? Were you so swayed by culture fit that you overlooked gaps in the skill set? Or vice versa?
Did you onboard correctly and do everything needed to get the new employee off to a great start? Communicating clearly and setting expectations sets a new hire up for success.
Were you screening for the position that your company actually needs? This is a crucial question for your team Perhaps your hiring manager was drawn to a candidate who was not a good complement to current needs.
How can you and your team make sure the next hire will help you move the company forward in the right way?
Not only can we help you pick up the pieces after a breakup, we can help with job descriptions, recruiting and candidate assessment.  Our objective focus increases the chances that your next catch is a long-term contributor, not a too-good-to-be-true rebound.
Remember, no matter how bad the breakup leaves you feeling, that open position presents an opportunity to improve your workforce. Contact us to discuss how we can help you advance the company by making the best hire at this crucial time.
And while the season is upon us, how about some Valentine's love to all of the employees who turned out to be great matches? Don't forget to *heart* your best staff.
We work with companies on a project basis or on retainer, providing a custom level of HR help designed for your business, with offices in Austin, San Antonio, Dallas and Houston. Contact me at Caroline@valentinehr.com or call (512) 420-8267.