We Speak Human.
Valentine HR was formed in 2004 to offer specialized human resource consulting services that help clients solve challenges, drive business goals, meet growth targets and mitigate risks. We now serve 300+ businesses throughout Texas, the U.S., Great Britain, Australia and Canada, but our focus remains the same—we get in the trenches and help solve problems.
True HR expertise comes from understanding the human element behind the organization, and that's what we do best. We work closely with organizations and key executives to identify what's working—and what's not—and to design customized solutions to meet specific needs.
Whether we're ramping up processes for a startup, addressing specific HR projects or managing the entire HR function, our team of experts stands ready to help. Best of all, our flexible pricing structure means that you're not paying for services and time that you don't need or use.
Caroline Valentine, SPHR, SHRM-SCP, is the President of ValentineHR, which she founded in 2004. Based in Austin, Texas, ValentineHR serves 300+ businesses throughout Texas, the U.S., Great Britain, Australia and Canada.
Working with everyone from start-ups to corporate HR departments, Caroline offers a strong understanding of the factors that comprise great human resource management. She has a deep knowledge of HR best practices, complex regulatory issues, business trends and organizational dynamics, and she uses that knowledge and mastery to make HR a key factor in her clients' successful execution of their strategies. Her expertise can make their human resources management a profit driver, not just a de facto legal or regulatory department.
About Caroline Valentine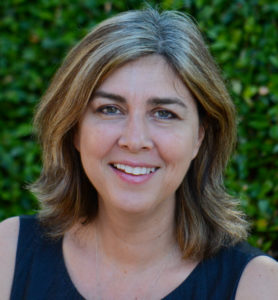 Caroline received her Bachelor's degree from The University of Texas at Austin, her PHR certification in 2001, SPHR in 2010 and SHRM-SCP in 2014. She's a member of the Society of Human Resources Management. She's involved with a number of Austin community groups and philanthropic organizations. She is a proud supporter of KLRU and KUT. Caroline serves as a faculty member for the Center for Nonprofit Studies at Austin Community College. Additionally, she is an instructor for SHRM classes at the Center for Professional Development at The University of Texas at Austin and Austin Community College.